Manchester United left-back says team-mate Mason Greenwood has what it takes to become a legend at the club
By Michael Kelleher
Last Updated: 06/07/20 6:31pm
Luke Shaw believes Manchester United are playing with more confidence now than at any other point during his six years at Old Trafford.
United's struggles since Sir Alex Ferguson left in 2013 have been well documented but the club look to have turned under Ole Gunnar Solskjaer, who became their fourth new manager in less than six seasons when he replaced Jose Mourinho in December 2018.
Saturday's 5-2 win over Bournemouth extended United's unbeaten run to 16 matches in all competitions and Shaw, who joined United in June 2014, says it is the most fun he has had playing for the club.
"Over the past years, it hasn't always been the most exciting and we have not always played as well as I feel like we are at the moment – especially in my time here," Shaw said.
"This is the most confident [we have felt]. Around the training ground and on the pitch now, the confidence is so high and we are going into games now full of belief.
"A big turning point was going 1-0 down [against Bournemouth] the other day. In recent times we would have struggled with getting results, but I think that is a sign that we are going in the right direction.
"Of course we are very happy with how things are going but of course there is still room for improvement we all believe."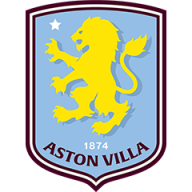 A Villa vs Man Utd …


Read More:Luke Shaw says this is the most confident Manchester United side he has played