Next season's fixture schedule will be compressed owing to the coronavirus pandemic.
The 2020-21 domestic football calendar, including a season start date, could be finalised on Friday.
The PA news agency understands discussions between the Premier League, the Football Association and the English Football League on this subject have continued this week.
The 20 top-flight clubs will gather for a shareholders' meeting on Friday, where the calendar will be on the agenda for discussion.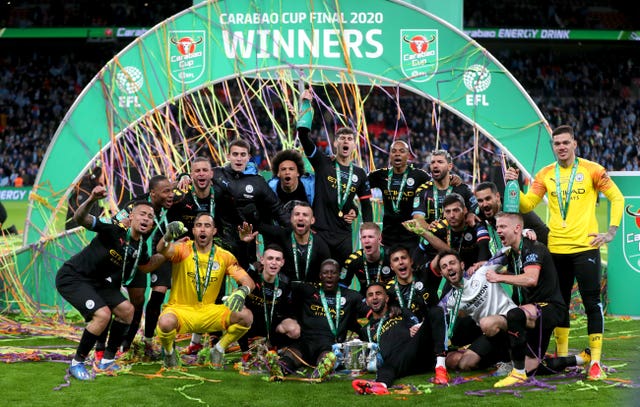 The weekend of September 12 and 13 is understood to be a potential start date for the Premier League and the EFL, which falls after that month's international break. When an announcement does come, it is likely it would be made jointly by the three organisations.
Discussions between them will centre on the scheduling of the cup competitions in a calendar which has been truncated by the late finish to the 2019-20 season due to the coronavirus pandemic.
Fitting in the autumn rounds of the Carabao Cup could be problematic, with the Champions League and Europa League group stages set to be played in every midweek slot from the week beginning October 19 until the week beginning December 7. The only break will come in mid-November, with the period between November 11 and 19 set aside for international fixtures.
English clubs playing in Europe already receive a bye to the third round of the Carabao Cup, but further allowances may need to be made in order for these sides to compete on both fronts.
UEFA has already promised closer co-operation with domestic leagues than ever before on fixture scheduling.
European football's governing body has a memorandum of understanding with European Leagues to keep its competition slots clear of other events where possible, but has always made exceptions to this stance and told PA last month that it accepts the Covid-19 outbreak has created unprecedented "calendar hardship" for domestic competition organisers.
FA Cup replays will also have formed part of the discussion over the 2020-21 calendar. They were already scrapped from the fifth round onward in the current season, and it has been reported that Premier League clubs would like them removed for the third and fourth rounds in the coming season, and for the initial ties to be played in midweek next year rather than at the weekend.
Premier League clubs will also discuss any changes to how VAR is used next season when they convene via video conference call on Friday.


Read More:Schedule for 2020-21 campaign 'could be finalised on Friday'