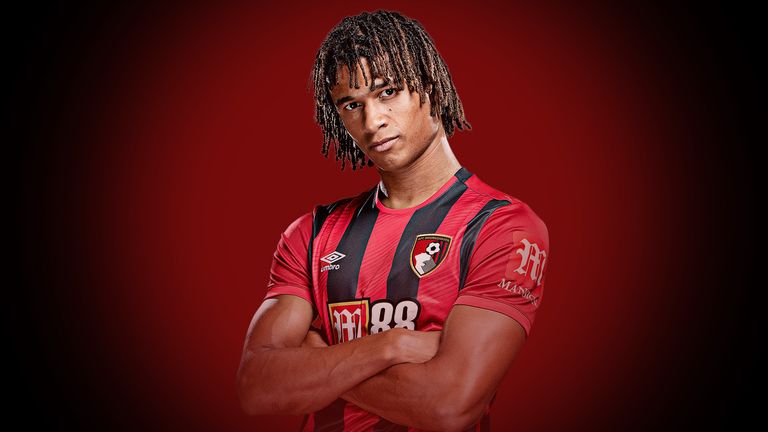 Manchester City have had a £41m offer accepted for Bournemouth centre-back Nathan Ake. Is he the defender they need?
Ake is one of several sought-after players from Eddie Howe's side after Bournemouth's relegation was confirmed on the final day of the Premier League season.
Despite being only 25 years old, Ake has nine years' experience in England, having moved to Chelsea from Feyenoord in the summer of 2011.
Of current Premier League defenders aged 25 or under, only Hector Bellerin and Luke Shaw have racked up more top-flight appearances.
The Netherlands international's journey to regular football was a long one; he made only five appearances with the Blues as a defensive midfielder across three seasons after joining the senior squad in 2012.
Bournemouth were 14th in the league when Nathan Ake suffered a hamstring injury in December. When he returned one month later, the Cherries were 18th.
Ake underwent a positional transformation during the following campaign, making 23 appearances as a left-back on loan at Watford, along with a solitary start at centre-back.
He made a loan move to Bournemouth for the start of 2016/17, where Eddie Howe primarily started him as a central defender, and returned to Chelsea for the remainder of the season during the winter window.
But the Cherries signed Ake on a permanent deal in the summer of 2017 for £20m and, since then, Ake has started 104 out of 114 league games – 97 of those at centre-back.
The graph below shows his five-game average form in the Power Rankings and clearly shows the slumps at Chelsea, resulting from limited game time.
He achieved spikes in form with regular appearances during the loan periods at Watford and Bournemouth, before a three-year run of relative consistency since his permanent move to the south coast.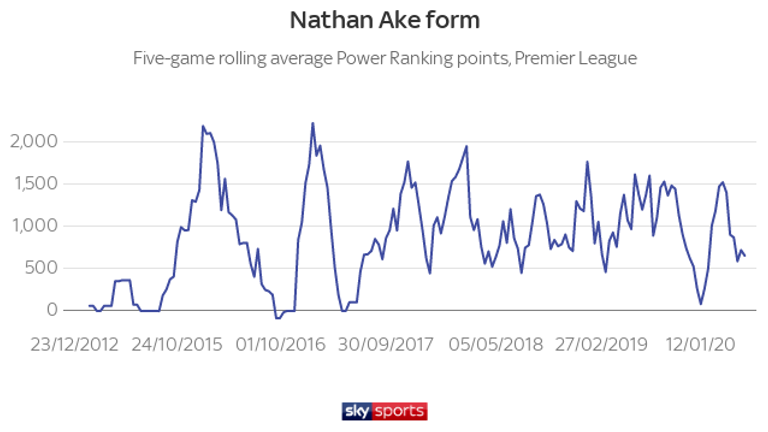 The chart below shows Ake's positional development, revealing a versatility which would appeal to the likes of Pep Guardiola, who moved defensive midfielder Fernandinho into central defence to cover Aymeric Laporte.
Speaking after scoring his first goal in the Premier League with Bournemouth back in 2016, Ake said: "I can't complain playing at centre-back. If you play, you play. I'm delighted to be able to come in and score straight away."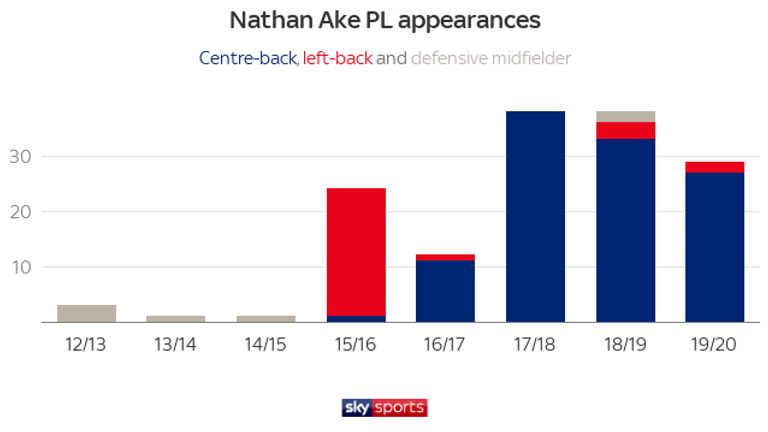 Read More:Nathan Ake: How would Bournemouth defender improve Manchester City?