The FA "entirely satisfied" that the alleged words had been used by a member of Fleetwood, but there was "insufficient evidence" to prove a rules breach
Last Updated: 24/09/20 2:23pm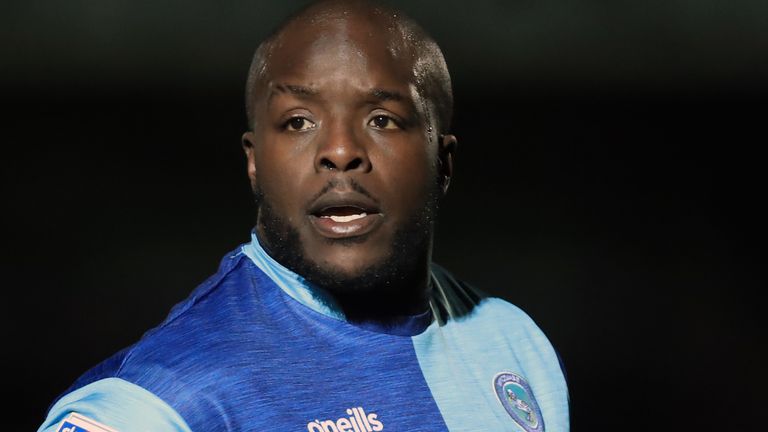 Fleetwood have been cleared of any wrongdoing following an investigation into claims from Wycombe Wanderers striker Adebayo Akinfenwa he was repeatedly called a 'Fat Water Buffalo' during last season's League One play-off semi-final.
Akinfenwa alleged after the match a "representative of the opposition" had made the remark during the second-leg of the play-off tie at Highbury Stadium in July and said at the time it "dehumanises me as a black man".
The FA said it was "entirely satisfied" that the alleged words had been used by a member of Fleetwood, but there was "insufficient evidence" to prove a rules breach.
An FA statement read: "The FA interviewed a number of witnesses, including players and staff from WWFC and FTFC, as well as two match officials.
"The witness accounts all confirmed the use of the term "water buffalo" or "buffalo". However, some witnesses did not consider the term to be discriminatory and did not consider it to have been used in a discriminatory manner.
"Others were unsure whether the term was discriminatory. Some witnesses stated they did consider the term to be discriminatory. The match officials confirmed that they had received no complaint regarding the comment either during or after the game and so the discrimination protocol had not been enacted.
"Both match officials confirmed that the alleged term had been used. One of which confirmed it was during a dialogue between himself and a member of FTFC during which the member of FTFC was describing the actions of the WWFC player.
"Both match officials confirmed that they had not interpreted the words to be discriminatory in either nature or context which was why no red card had been issued to the member of FTFC.
"The member of FTFC accepted using the alleged words but denied that they were used in a discriminatory context and were instead used to describe the player's actions.
"The member of FTFC stated they had been aware that the WWFC player had a nickname of 'The Beast' and seen before the game on social media that he had not been able to train and so was potentially out of shape."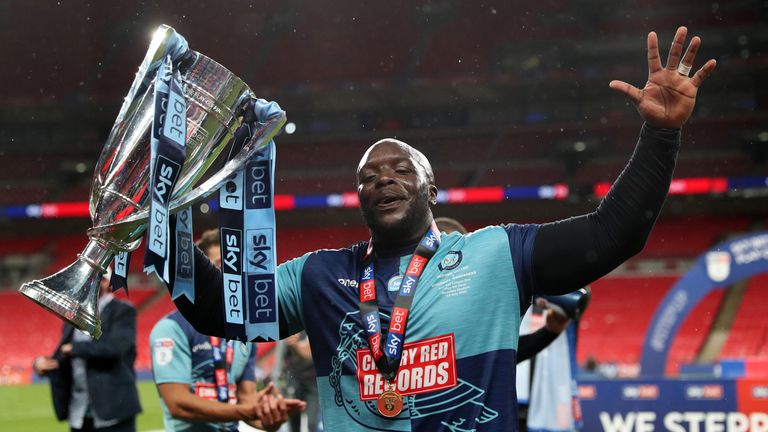 Akinfenwa, who has been at Wycombe for the last four years, also said, amid the Black…


Read More:Adebayo Akinfenwa: Fleetwood Town cleared by FA over Wycombe striker's claims he