Diogo Jota made his Liverpool debut in the 7-2 victory over Lincoln in the League Cup, but after a quiet bow, what can fans expect from the club's fourth-biggest signing?
Only three players in history have moved to Anfield for a higher transfer fee than the deal worth up to £45 million that coaxed Jota from Wolves.
But unlike Naby Keita (£52.75m), Alisson (£65m) and Virgil van Dijk (£75m), it is perhaps fair to say that less is known about Liverpool's new No. 20, who arrives with a burgeoning reputation but a relatively low profile.
Jurgen Klopp and his staff are convinced of Jota's ability and potential, with Pep Lijnders describing him as a "pressing monster" who can "fit in straight away," which should be testament enough.
For a more detailed view of the Portugal international, however, the opinion of a journalist who followed him week in, week out over three years with Wolves, and worked directly with the player himself, is certainly valuable.
So to get more of an impression of the player Liverpool have signed in Diogo Jota, This Is Anfield spoke to The Athletic's Wolves reporter Tim Spiers (@TimSpiers).
What kind of player is Jota? What are his strengths and weaknesses?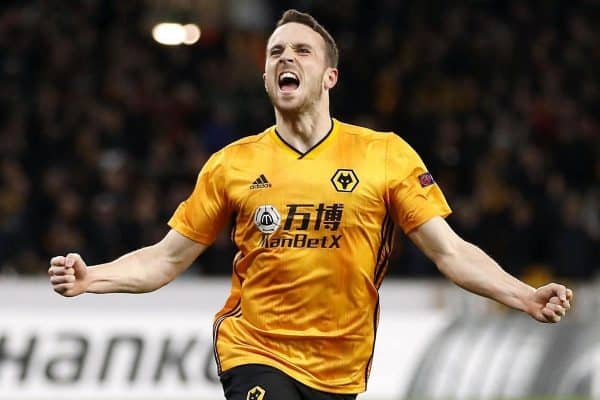 What first struck me about Jota when he joined three years ago was how direct he was. Head down, ball close to feet, a one-track mind to force his way into the box and get a shot away. He's not one to blast it into row Z – he aims low and for the corner.
He's a manager's dream in that he'll run all day long and press the hell out of defences.
At first Jota was pushed around in the Championship, he'd bitch and squeal whenever he was fouled, but he soon toughened up and despite his slight frame he's pretty strong and able to shrug off defenders.
Witness the seminal goal of the Nuno era when he left Luke Shaw on his backside, running from halfway to stick one in the corner against Manchester United in an FA Cup quarter final, for the perfect example of this – a truly goosebump-inducing moment for any Wolves fan.
He's two-footed, adept at linking with team-mates with little one-twos etc. and has a fantastic ability to pretty much instantly get a team 40 yards upfield with a quick dart of pace and close control.
His goal record is good but it comes in fits and starts; he's been incredibly streaky, particularly last season when he'd score five in two games (or a hat-trick in 11 minutes against Besiktas) but then not score for two months.
It's a confidence and consistency issue and one that I'd expect Jurgen Klopp to solve.
His assist record (just one in the league last season) is poor but some of that was down to Wolves focusing their attacks via Adama Traore.
Where is he best on the pitch, and which other roles could he play?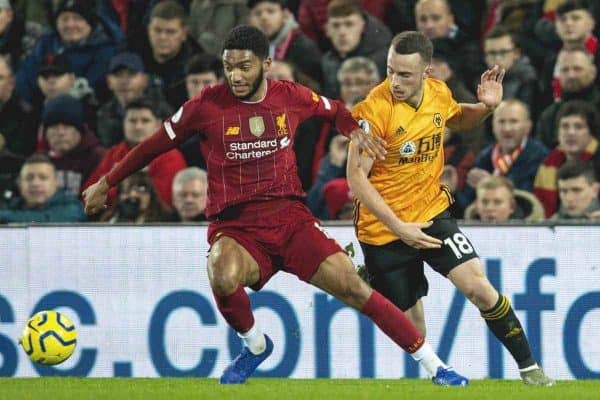 Most of his Wolves appearances over the three years came wide left in a three. In the Championship this wasn't a problem for a player of…


Read More:Jota: 'Manager's dream' who has 'potential to be superstar'