The English Football League and Your Move have announced an extension of their partnership which will see the national residential sales and lettings agent continue as an official supporter of the EFL for another season.
Your Move has also been confirmed as the EFL's Official Communities Supporter with the aim being to build even greater links with the local communities in which it operates.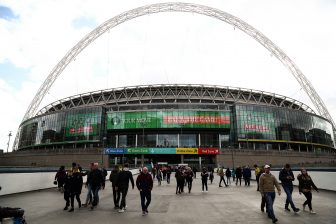 It means that, as last year, Your Move will benefit from extensive digital advertising rights across the EFL network and services, and gain promotional rights at the five Wembley Finals in the 2020/21 fixture calendar but also, as the Official Communities Supporter, will be able to work more closely with local football communities.
Oliver Blake, managing director for Your Move, commented: "I'm delighted that we are working with the EFL once again. It means we can now build on the great relationship that we've already established, keep the promotional momentum going and, as part of this, explore even more ways to build brand awareness and branch involvement at national and local community level."
To mark the announcement, Dion Dublin, ex-Aston Villa and England footballer, has shown his support to Your Move's Your Club, Your Kit, initiative that launches in the New Year – giving grassroots football clubs or school football teams across the country the chance to win free kits.
Ben Wright, EFL Chief Commercial Officer, commented: "Grassroots football plays a big part in the story of the EFL, with hundreds of players having started playing their football in local teams and our Club Community Organisations running programmes, keeping children and adults active all year round – either virtually or in person when it is safe to do so – community is at the heart of the League.
"We're looking forward to building on our relationship with the estate agent this season as an Official Supporter and the new arrangement that sees them become the EFL's Official Communities Supporter, will help Your Move to become a true supporter of the community."


Read More:Your Move renews partnership with EFL for another season