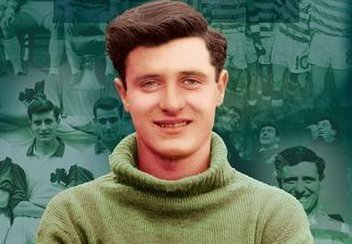 Part 9 – The final part of the Lisbon jigsaw is complete
Scottish champions Celtic returned from an unbeaten tour of the USA and Canada to a very different looking Paradise, as a shiny new white-roofed North Enclosure replaced the old Hayshed or Jungle which had been in place since the 1930's.
This was the latest stage of the planned stadium improvements, which had commenced with the part-covering of the West Terracing in 1957. The first visitors to the new-look Celtic Park were 1965 English champions Manchester United, featuring their George Best, Denis Law and Bobby Charlton triumvirate and skippered for the day by former Hoops hero, Paddy Crerand, Charlie Gallagher's cousin by marriage. Having completed the final three matches of the previous league campaign and taken part in the vast majority of the close-season tour fixtures, indeed, scoring the final goal of that tour in the dying seconds of the last match to beat Mexican outfit Atlas in Los Angeles, Charlie would no doubt be disappointed not to be lining up against his old friend and relative.
As Gallagher played in a reserve fixture at Stair Park, Stranraer – ironically the ground where Celtic reserve coach Jock Stein had watched the schoolboy Charlie shine a decade earlier – the first team would be demolishing Matt Busby's superstars 4-1 in front of 60,000 spectators. United would go on to win the English First Division the following spring, a second title in three seasons and, quite incredibly, their last until Alex Ferguson secured it. 26 years later.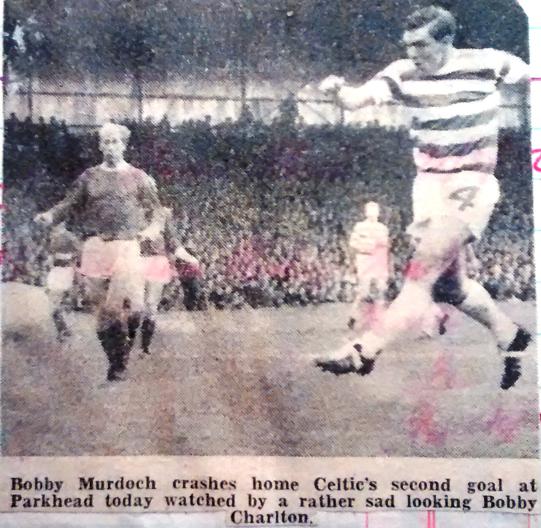 But they would be no match for the Stein Machine that day. Seven days earlier, Bobby Charlton and Nobby Stiles would be dancing around Wembley Stadium as England won the World Cup in dramatic fashion. What? You didn't know that? Yes, they won it in 1966. Stiles would be at his battling best in Glasgow as he tried to halt the attacking tide without success, becoming the pantomime villain in the process, the opposing player the crowd love to hate. At 5'6", with a receding hairline and bad eyesight, Manchester-born Nobby was hardly your prototype superstar footballer, however, he played over 300 games for one of the best English teams of all time, and every minute of that 1966 World Cup. He would later become one of the select few English players to win both the European and World Cups. I was sad to hear of his recent passing, following battles with cancer and dementia. Rest in peace, Nobby.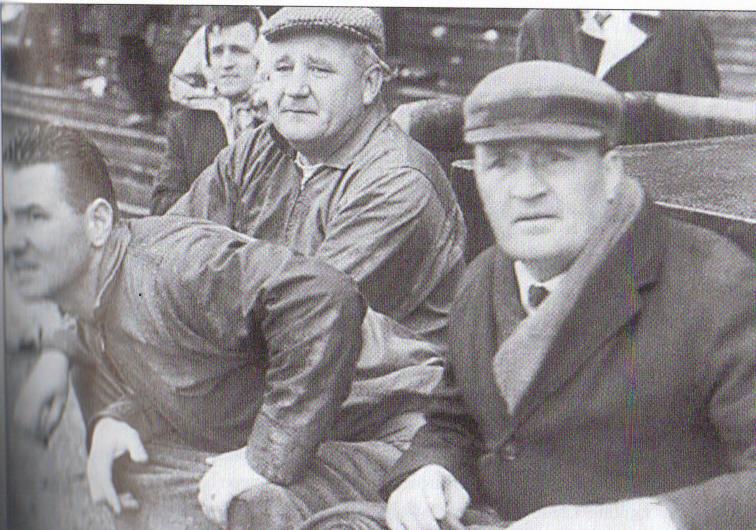 The domestic season kicked off the following Saturday, 13 August 1966, with a League Cup-tie at Tynecastle. This was the day a new substitute rule was introduced, in the event of an injured player, with Charlie Gallagher making history again as Celtic's first named number 12.
His versatility across the forward positions would make Charlie the ideal player to have in that role, a blessing or a curse dependent on your viewpoint. He would finally get a start in the…


Read More:Gallagher at 80 – League Cup and Glasgow Cup joy then Celtic's Lisbon jigsaw is