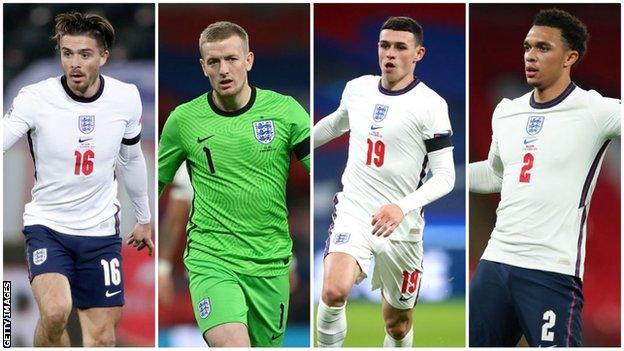 As 2021 dawns, the next big priority for Gareth Southgate is the delayed European Championship.
Even though England's next fixtures, in March, will herald the start of their 2022 World Cup qualifying campaign, it's the summer's Euros that will provide the year's most significant test for Southgate.
His England side failed to reach next autumn's Uefa Nations League latter stages after a mixed 2020 – and now the pursuit of a bigger European prize begins.
Are they in the right shape to improve on their showing at the 2018 World Cup, where they reached the semi-finals before losing to Croatia? And what are the main issues as they bid to do so?
Can Stones solve Southgate's defensive dilemma?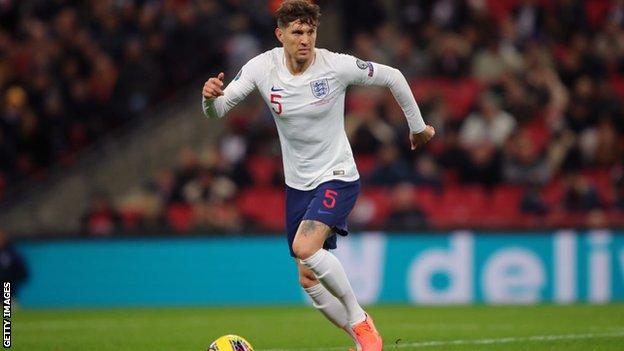 Southgate appears settled on Manchester United captain Harry Maguire as one of his central defensive options – but England still look vulnerable to top-class attacking opposition, irrespective of whether the manager chooses a back four or, as he has done latterly, a back three.
Tottenham's Eric Dier has been utilised in that system while Manchester City's Kyle Walker has been used on the right side of the formation. Aston Villa's Tyrone Mings, Everton defender Michael Keane and Wolves captain Conor Coady have also figured in Southgate's thoughts.
There is little doubt, however, that the serious injury to Liverpool's Joe Gomez has robbed Southgate of quality, pace and composure.
So could the return to form of an old favourite be the answer?
That's Manchester City's John Stones.
Stones had fallen by the wayside after playing his part in that run to the 2018 World Cup semi-final. He has played only six times since the third-place play-off defeat by Belgium in St Petersburg and had a very poor Uefa Nations League finals in Portugal the following summer. He has not played for England since November 2019, when he faced Montenegro.
In the two seasons after that World Cup, Stones struggled at club level too as he was troubled by injury and a loss of his best form.
There was a question over his Manchester City future in the summer but he has returned in outstanding form this season, with manager Pep Guardiola saying a settled personal and professional life has helped. Stones has shown the class and quality that would make him an automatic England pick if matched by consistency.
If the defender can recapture the natural assurance and class of old, Southgate will bring him back into the fold without hesitation.
Will anyone eclipse Pickford?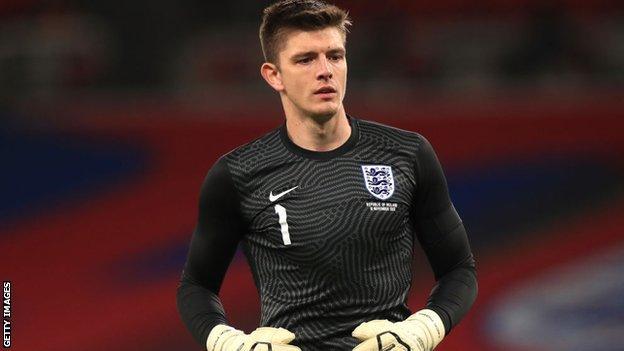 Gareth Southgate is unmoved in his belief that Jordan Pickford is England's number one goalkeeper, even through major inconsistencies of form at Everton.
Southgate went as far as contacting Pickford to…