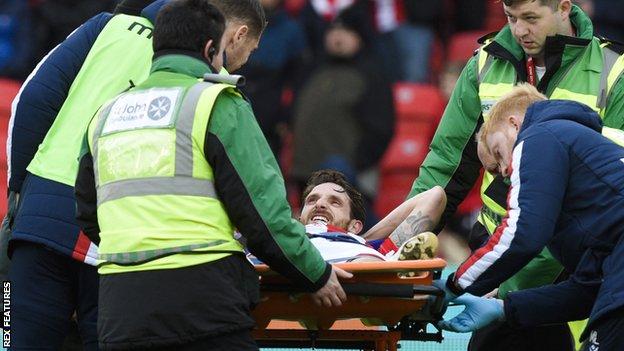 Life is good again for Joe Allen.
On Boxing Day, the Wales midfielder put nine-and-a-half months of injury pain, frustration and rehabilitation behind him as he returned to action for Stoke City's first team.
Now he can play his part in helping the Potters' bid to win promotion from the Championship, followed by the prospect of a second successive European Championship finals with Wales.
And the 30-year-old is feeling more than a little guilty about that.
Allen had not played since March 2020 after suffering a ruptured Achilles tendon.
He would have missed Euro 2020 if not for the tournament being postponed from last summer by the coronavirus pandemic, but now has time to work his way back to full fitness and form before the rearranged tournament on 11 June-11 July.
With Covid-19 costing so many people so much in heartache, loss and disruption, Allen fully acknowledges the "selfish" silver lining the virus has presented him with – but he intends to make the most of it.
"As soon as it (the injury) happened I remember being on the pitch and the first thing I was thinking was 'that's the Euros gone'," he told Elis James' Feast of Football podcast.
"Obviously there were also games left at Stoke and we were in a precarious position, I was thinking I'd miss the end of the season.
"At that point it hits you hard.
"It's terrible how it's come about (with the Covid-19 crisis), but I had the boost of the Euros being postponed – to be honest that was a win for pretty much only me.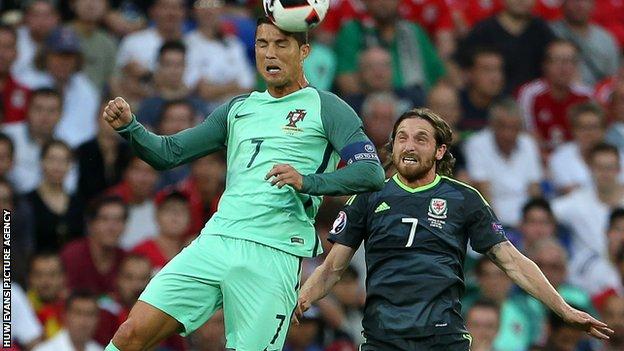 "Then everything stopped and for the first few weeks it wasn't much different being injured from the rest of the lads in a lot of ways.
"So the early days were okay. When we came back from lockdown and you start seeing others training for games, that's when it hits you.
"It seems so far away (returning to playing), six to nine months is the bracket you're given. Naturally I went 'that's six months then' but it was nine-and-a-half months, so the last few months ironically were the hardest.
"You were the closest to being able to play again, you feel you're ready to get back out there, but everybody is saying you're not there yet, you need to tick these boxes and make sure everything is tip-top before you get back out there.
"Mentally it's been tough, the first big injury. There's not too many players go through their careers without one, so you have so many people you can talk to about it.
"It's part of the job and probably lucky it hadn't happened earlier with how much I'd played. I hadn't really had a rest for a long time so in some ways it was inevitable.
"But it's given me a bit of a break to hopefully crack on again and hopefully have a few more years at it."
'Samson' Allen?
Footballers are notoriously superstitious and Allen cannot shake the idea that a haircut may have contributed to the worst injury of his career.
"It's one of…