We want to be free, to do what we want to do. We want to throw beer in the air. We want to dress up as Gareth Southgate in his kindly Victorian undertaker phase. And that's what we're going to do (with appropriate clearance and a favourable infection curve). We're going to have a good time. We're going to have a party.
Watching the England squad announcement for next week's World Cup qualifying triple-header it was easy to get lost in the familiar tropes, the muscle memory of a springtime tournament run. Here is an earnest man in a suit behind an FA-branded lectern. Here are heated radio show discussions about defensive midfield options. Here, as ever, is The Problem With The Squad.
This is a key part of the show. There must always be some lurking flaw to pick at. In the past this might have been injuries to key players or a shortage in a certain position, perhaps even a century of furiously blinkered coaching by men in blue cotton tracksuits.
This time around we have something new. At time of writing the main problem seems to be that England have too many good players. Bundesliga tyros, age‑group prodigies. The options, well, the options are overwhelming. This is what's going to do for us at Euro 2020. England are simply too good at football.
It certainly makes a change from the normal run of events as we enter the familiar period of blame and recrimination before a major tournament.
Except, of course, in reality all of this feels a little out of step with where we are right now, a place where shared anxieties over sickness and economic collapse must now intersect with shared anxieties over the Grealish-Foden midfield axis and the "excitability" of England's No 1 goalkeeper.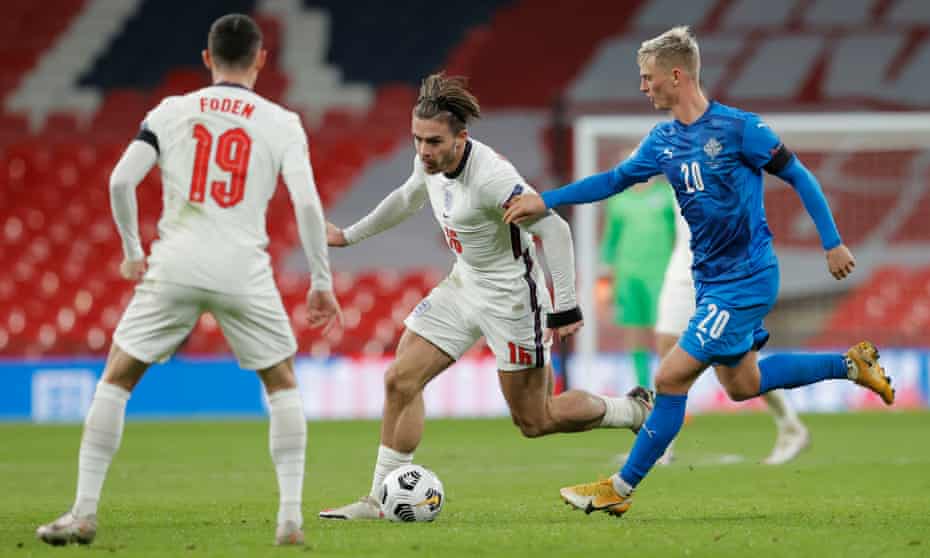 It is probably worth taking a step back at this point. These Euros do feel vital and urgent – but for reasons that go beyond the usual stuff and into notions of what this beleaguered, relentlessly more-ish game is actually for.
We can get rid of the actual football stuff quite quickly. England are quite good and might do well, although so are the five teams above them in the Uefa rankings, and frankly it doesn't really matter that much either way.
Southgate should pick his most energetic team full of young, fun, exciting players.
He should play three at the back and a midfield pivot of Declan Rice plus one because this is how you win tournament games, although it should be emphasised – no, really – that this also doesn't really matter.
The front four should be a fluid mix of Harry Kane, Jadon Sancho, Raheem Sterling, Jack Grealish, Phil Foden, Mason Mount and Marcus Rashford, because these are the best players and it doesn't really matter that much anyway.
And this is the real point. It never actually mattered if England won these tournaments. It definitely doesn't matter now – and…


Read More:Euro 2020 and the big coming out can help restore football's collective value |